Rack Cleaning Machines
Rack cleaning machines are used for cleaning of racks of water pumping stations.
Our company manufactures two types of cleaning machines:
rack grabber cleaning machines
and rack chain cleaning machines with belt conveyor.
Our rack cleaning machines operate reliably even at low temperatures and there is no contamination of water with oils and similar liquids.
We produce and deliver various sizes depending on the project of the relevant pumping station. Rack cleaning machines are automatic, with a long life cycle and reliable operation safety.
Rack Grabber Cleaning Machines
Rack grabber cleaning machines are suitable for places with a lack of space between the racks and the building with pumping devices, because placing the collecting conveyor would be difficult. The container for rakings may be placed far from the barrier.
Rack Chain Cleaning Machines with Belt Conveyor
Photogallery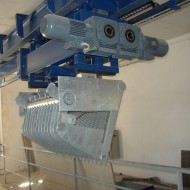 Čistiaci stroj hrablíc Pavlovce nad Uhom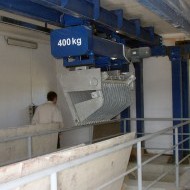 Čistiaci stroj hrablíc Pavlovce nad Uhom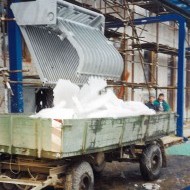 Priama nakládka na traktor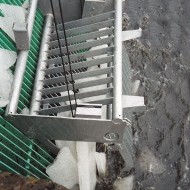 Výber kusov ľadu a kmeňov stromov čistiaci stroj hrablíc Streda nad Bodrogom
Reťazový čistiaci stroj hrablíc Veľké Leváre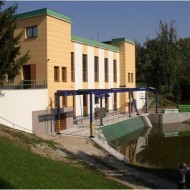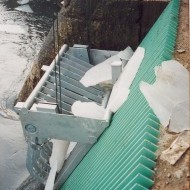 Výber kusov ľadu a kmeňov stromov čistiaci stroj hrablíc Streda nad Bodrogom